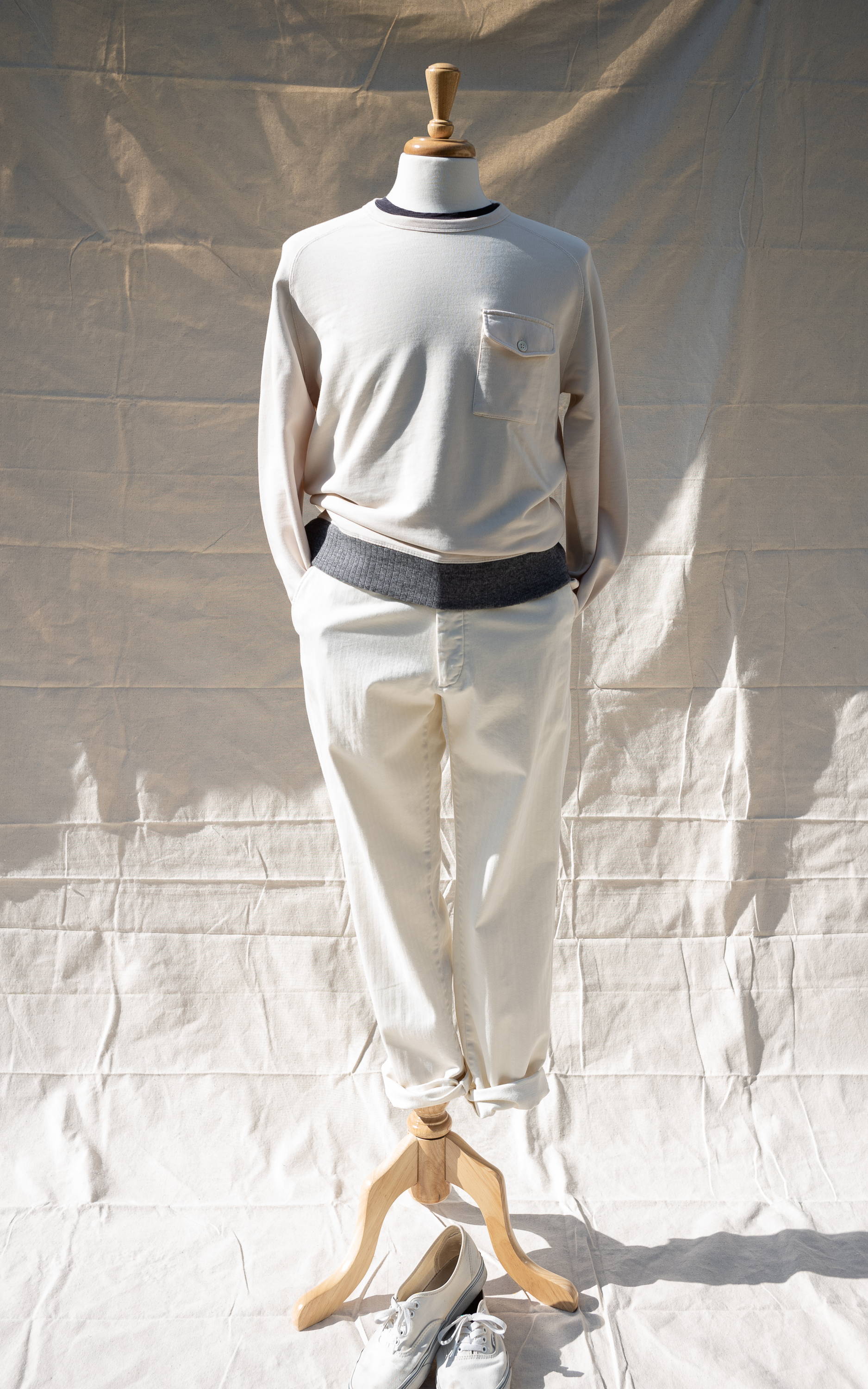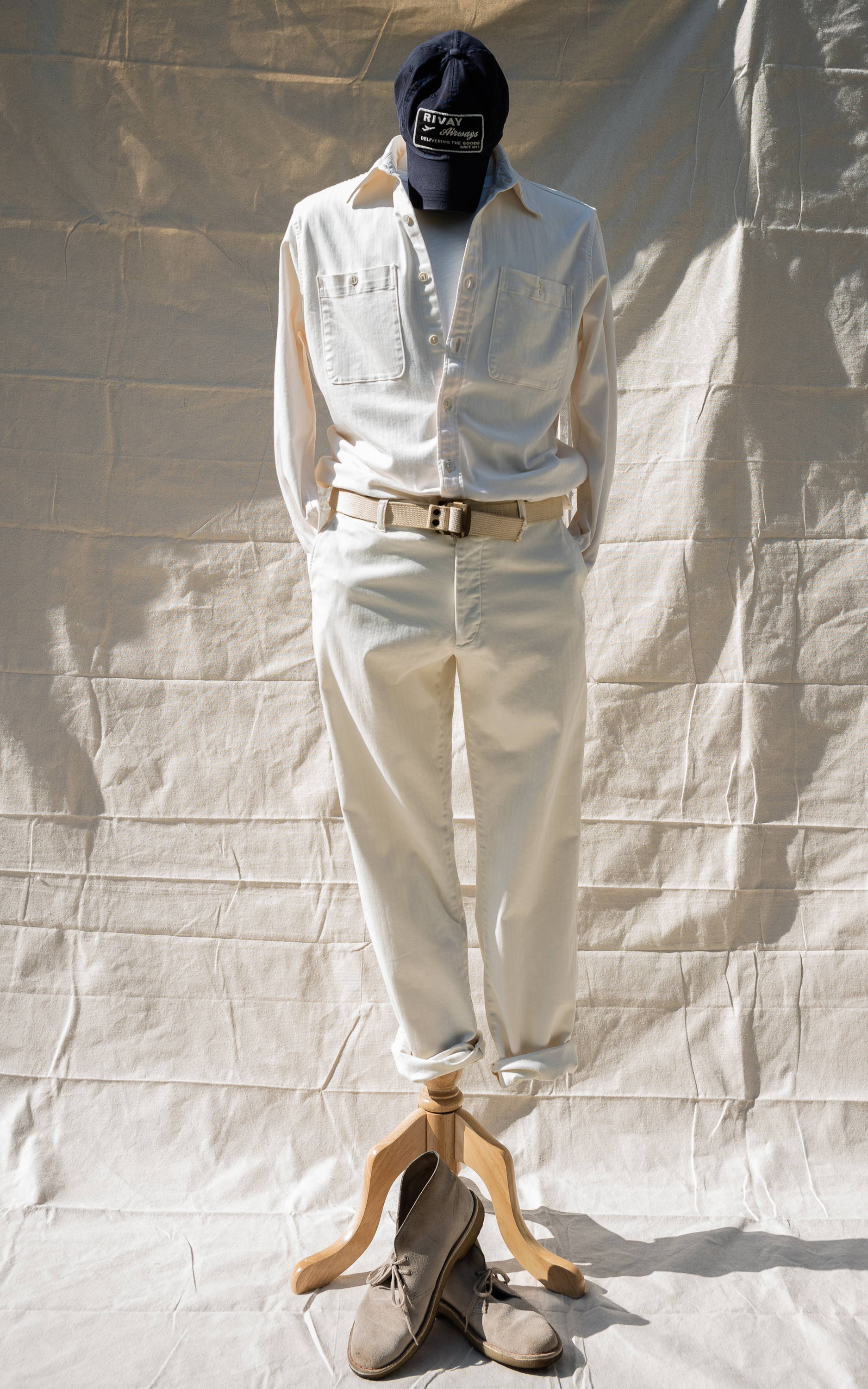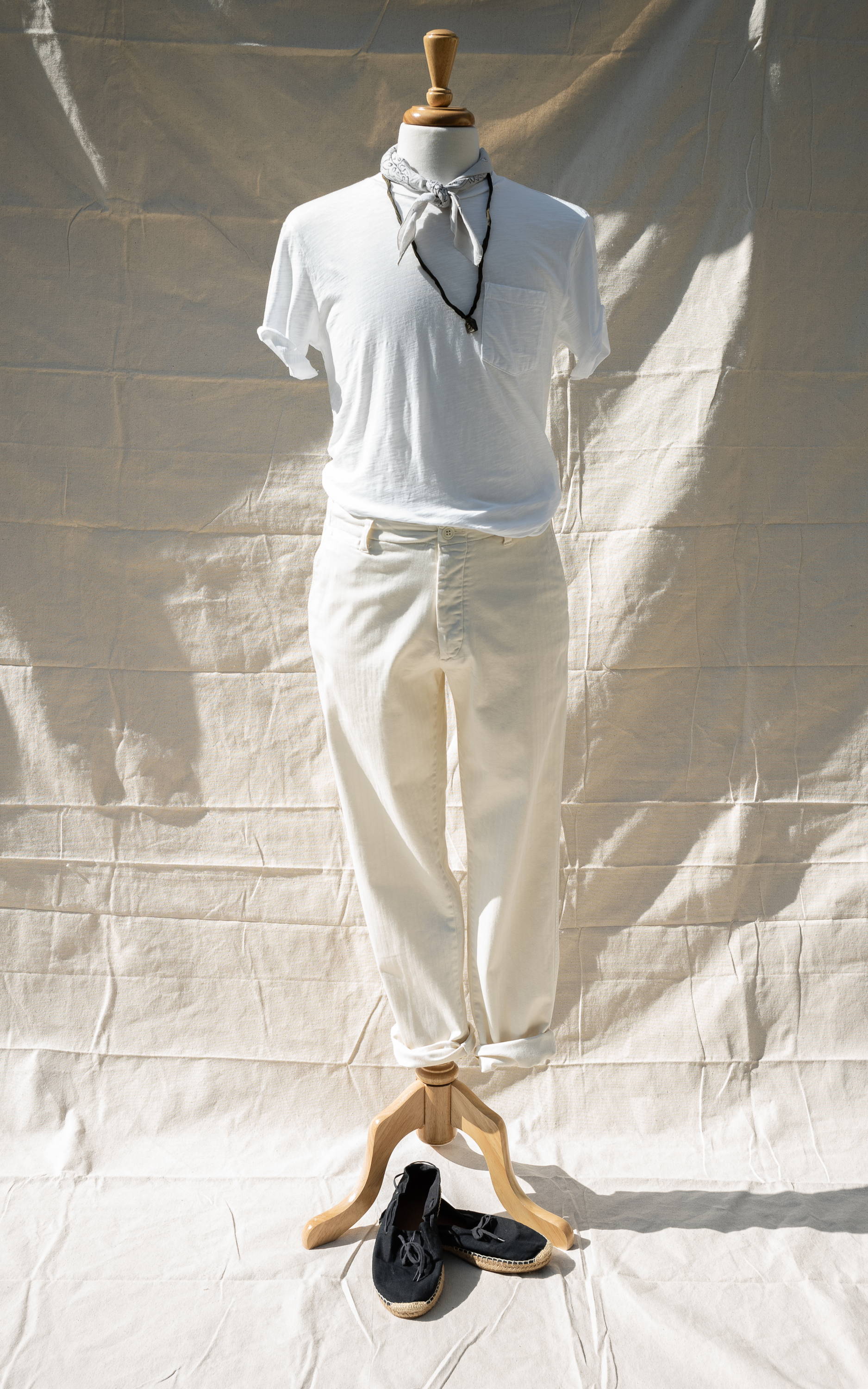 Wondering how to wear Summer whites? It's challenging to incorporate this neutral color (or non-color, if you prefer) into the summer rotation, but we love its heat-beating properties and effortless good-looks. Follow our top tips below to get the most out of this versatile summer staple.
Tip #1: Don't worry about getting your white clothes dirty. Sit in the grass, eat BBQ in it, walk in the ocean in it, just don't treat it preciously. If an outfit makes you uncomfortable or changes the way you go about your day, e-Bay it. Get that first mark/smudge on it and move on, because if you're white pants don't have a little tequila on them or bonfire ash, did you really have a summer in the first place? White looks good with some patina on it. It looks rugged and lived in. The key is to make sure the garment uses a high quality fabric. We source the best quality fabric for all our styles, but we're especially particular when it comes to a white garment. Our white pants and shirts are made using the finest Italian cotton, so you can be sure that each garment will take multiple washes (in the ocean or machine) and continue to look better through this Labor Day and many more.
Tip #2: With so many of shades of white choosing the right one can mean the difference between looking like you're holding serve against Chad or like you effortlessly walked out of a Fellini film, living la dolce vita. We spend a lot of time picking the perfect shade of white. Our favorite shade is something we call "chalk." It's a chic and versatile natural white that's neither too optic nor too dingey. Our Harlan Herringbone Pant in Chalk is effortless and comfortable, able to be dressed up or down depending on occasion.
Below, we've put together three looks using only white from our line. Each look is rugged, yet sophisticated and will have you looking effortless and feeling comfortable for many summers to come.
Cheers to an endless summer!
---
Look One: Cozy Bonfire
The Harlan Herringbone Pant in Chalk paired with the Fields Sweatshirt in Natural is a great casual look for chilly summer evenings. Add a pair of off-white vans to further relax the look.
---
Look Two: Summer Safari
The Eaton Herringbone shirt with the Harlan pant and a pair of desert boots is a rugged, adventure-ready kit perfectly suited for far-flung destinations that require more cover from the elements.
---
Look Three: From Montauk to Montecito
Comfortable & effortless. Our classic slub t-shirt in white paired with the Harlan pant is simple, yet impactful. Add a faded vintage bandana for some depth and a pair of espadrilles for a relaxed elegance that will look natural anywhere.